Our Mission
Provide our clients with excellence in general construction services.
Remain fair and reasonable in
all our business practices
Retain integrity and respect
for our clients, employees, and
vendors.
Our Resume of Qualifications:
To discuss a project/development or obtain our resume of qualifications, please email: info@heartwoodpacific.com
Hawai'i General Contractor License ABC23231
Specialty C Licences
C-42: Roofing Contractor
C-31: Masonry Contractor
"Attention to detail from the beginning of the project to
the closeout phase is a
distinguishing characteristic
of the Heartwood organization
and team."
- Michael Singer, Owner
About Heartwood Pacific
Headquartered on the Big Island of Hawai'i, Heartwood Pacific is a versatile, quality oriented General Contractor certified under the HubZone, SBA 8(a) and SDB programs. F. Michael Singer leads Heartwood Pacific and his aim is to achieve the highest standard of excellence and sustainability in all of Heartwood's projects.
Heartwood Pacific is an award-winning general contractor that has the ability to manage a broad range of projects, including those that are logistically challenging. Whether it's construction, restoration, or remodeling, Heartwood Pacific is a Hawai'i General Contractor you can trust. We promise a competitive price and will give each project our special attention to quality and detail.
Founded in 1996 and restructured to an LLC in 2001, Heartwood Pacific has grown from a primarily residential contractor to a commercial contractor capable of managing Federal/State/Local government projects. Our largest contract is $14 million and we have managed up to 50 workers.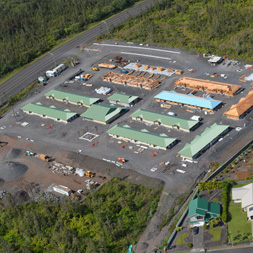 Mohouli Senior Low-Income Housing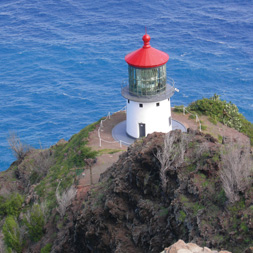 Makapu'u Fresnel Lens Repair & Stabilization